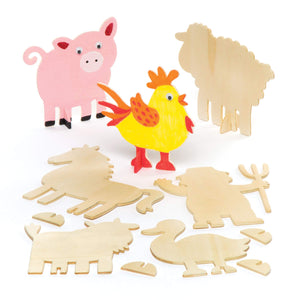 Perfect for giveaways! Get creative and decorate your farm animals the way you like. Paint them using the paint pallet included. Decorate with different embellishments.
Contains:
2 Wooden farm animals (assorted)

1 Paint pallet with a brush
Embellishments
Exact contents may differ from photo.
Age:
3 Year+.
Safety Note:
Some of our materials are not appropriate for children under the age of 3, or with sensory/developmental challenges, particularly if those children tend to put everything in their mouths. Use caution and your best judgment based on knowing an individual child.