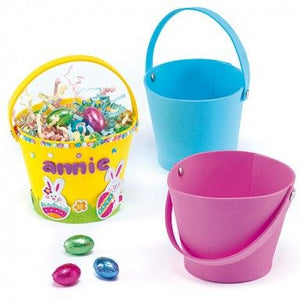 5 Small foam buckets with movable handles to decorate or just use as is.
Contains:
5 small foam buckets
Height 7.00 cm
Age:
3 Year+.
Safety Note:
Some of our materials are not appropriate for children under the age of 3, or with sensory/developmental challenges, particularly if those children tend to put everything in their mouths. Use caution and your best judgment based on knowing an individual child.