Thank You!
Thank you so much for visiting our site!
My name is Wafa'a Madanat, founder of
"Kids Hands On"
I'm an Early Childhood Specialist and a EY teacher. I'm also a mother of four: Isabella, Salim, Karim and Olivia.
Sensory Play has always been an important part of play in my classroom and home. I have seen the impact of this amazing type of play on my students and own children.
Read More
New! Calm Down Tools
Keep Calm Bottle

Regular price

Sale price

4.000 JD

Lavender-infused Play-dough

Regular price

Sale price

3.000 JD

Moving Bracelet

Regular price

Sale price

4.000 JD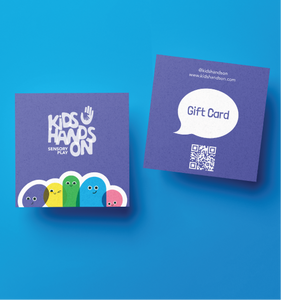 Why Play?
"Kids Hands On" believes in the importance of Sensory Play, which is a type of play that is very beneficial for children. Starting at birth, babies begin to explore the world around them using their five senses. As children grow, their senses are their most familiar and most basic way to explore and process new information. Sensory play enhances learning through hands-on activities that stimulate the child's senses. This is a great way for children to explore the world they live in.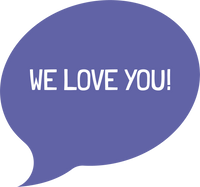 Testimonials
You have the best slime and play-dough ever!!! I play with them more than my kids :) I put the slime in the fridge and it stays for months!

Aseel Al Kharouf- Mama of Ayla, Sanad, and Eleen
Where do I start? Play-dough? Slime? Calm boxes? I can go on forever.

Zein Dajani- Mama of Aisha and Aya
I have an eye open for the newest kits being released. Such great products! We have tried many of Kids Hands On's products and they have given us endless hours of play!

Tamara Baraa- Mama of Yasmin and Nader
Kids Hands On's products have always been my son's favourite. Thank you for making sensory time so joyful

Fadia Abdullah- Mama of Ali
We don't only love Kids Hands On products, but we also love the creative mind behind this inspiring business. Wafa'a's passion and knowledge transcends through her products, and this matter is a lot. The love and hard work she puts into her work is seen and felt in every product we have purchased. Cannot recommend KHO enough for every toddler and child that loves to play and learn. So proud tp have such amazing local products in Jordan that are fun, engaging, and very reasonably priced.

Nour Al Amad- Mama of Ayman and Alia
Best quality in Amman with affordable prices! The best :)

Dalia Al Amad- Mama of Jana
Best products in Jordan. Not only safe, but also made with love.

Mai Abu Kishek- Mama of Yaser and Hashem